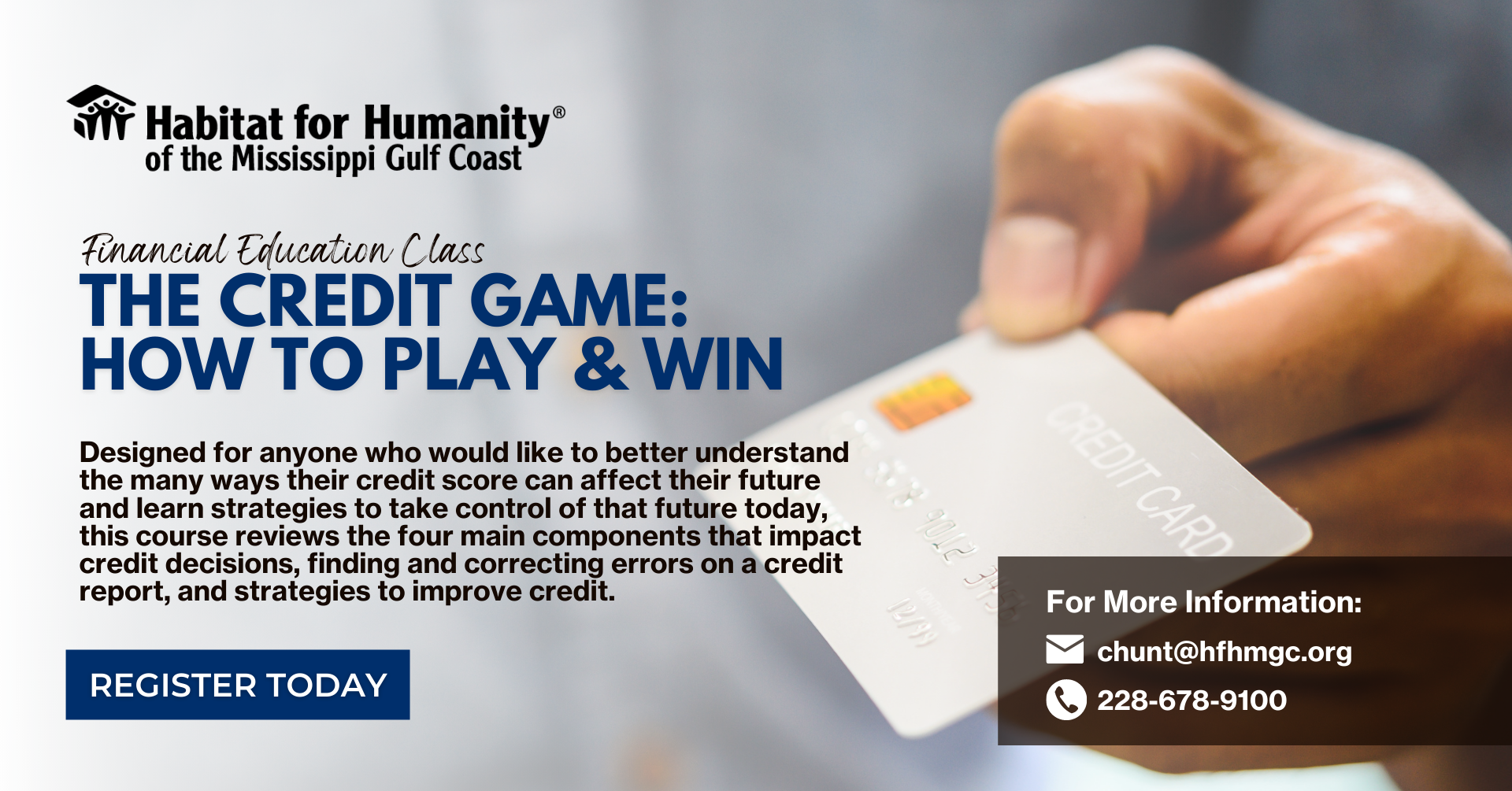 Habitat for Humanity MS Gulf Coast currently offers various financial education curriculums. All classes and coaching are currently offered free of charge, and all courses are open to the public, but registration is required.
This financial education class is called "The Credit Game: How to Play & Win." Designed for anyone who would like to better understand the many ways their credit score can affect their future and learn strategies to take control of that future today, this course reviews the four main components that impact credit decisions, finding and correcting errors on a credit report, and strategies to improve credit.
Currently, the class is offered virtually. Participants will be supplied a link after registration. The course is offered free of charge; however, you must register at least 24 hours before the class at the link below.
---
Questions? Call (228) 678-9100 or email chunt@hfhmgc.org. Please register at the link below.