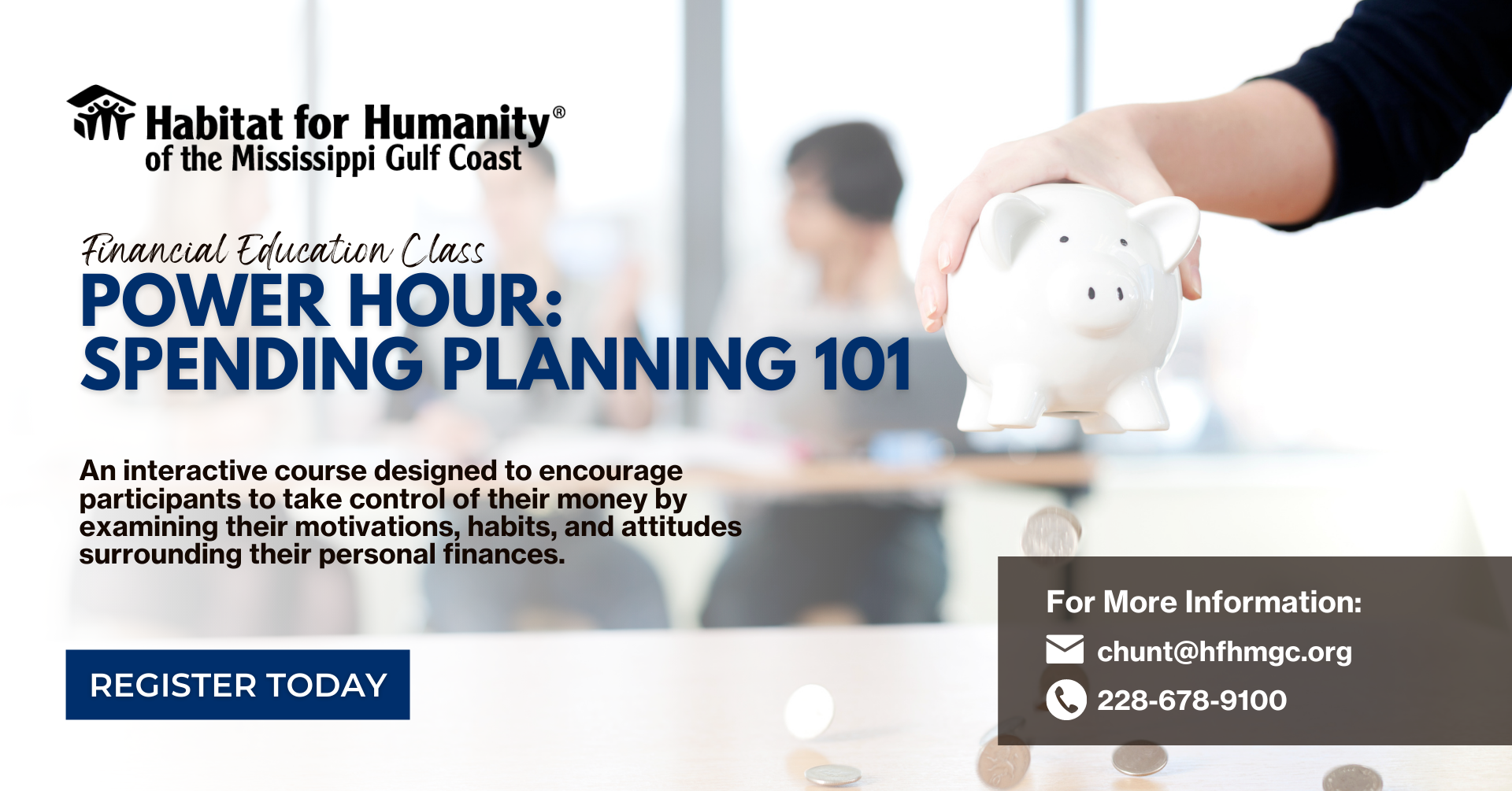 Habitat for Humanity MS Gulf Coast currently offers various financial education curriculums. All classes and coaching are currently offered free of charge, and all courses are open to the public, but registration is required.
This financial education class is called "Power Hour: Spending Planning 101." An interactive one-hour course designed to encourage participants to take control of their money by examining their motivations, habits, and attitudes surrounding their personal finances. The purpose of the course is to assist participants in identifying and setting SMART personal financial goals, developing realistic spending plans, and choosing the tracking methods to best suit their family's lifestyle. The course is fun, interactive, and informative. Participants should bring or have access to a bank statement or spending trends for at least 30 days as well as a list of income and recurring expenses.
Currently, the class is offered virtually. Participants will be supplied a link after registration. The course is offered free of charge; however, you must register at least 24 hours before the class at the link below.
---
Questions? Call (228) 678-9100 or email chunt@hfhmgc.org. Please register here.