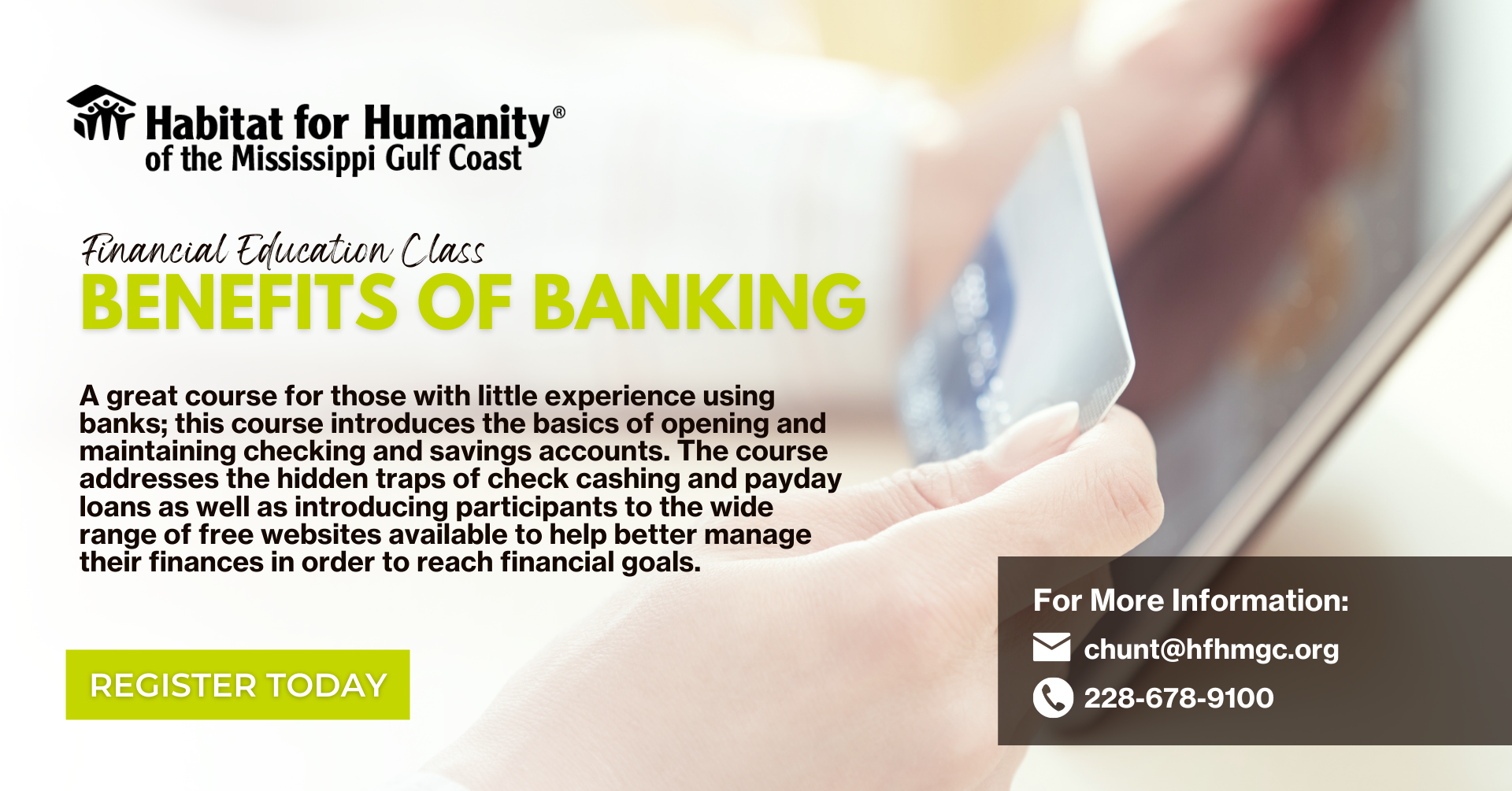 Habitat for Humanity MS Gulf Coast currently offers various financial education curriculums. All classes and coaching are currently offered free of charge, and all courses are open to the public, but registration is required.
This financial education class is called "Benefits of Banking." A great course for those with little experience using banks; this course introduces the basics of opening and maintaining checking and savings accounts. The course addresses the hidden traps of check cashing and payday loans as well as introducing participants to the wide range of free websites available to help better manage their finances in order to reach financial goals.
Currently, the class is offered virtually. Participants will be supplied a link after registration. The course is offered free of charge; however, you must register at least 24 hours before the class at the link below.
---
Questions? Call (228) 678-9100 or email chunt@hfhmgc.org. Please register here.