By Kailey Redding
Gulfport, Miss. (June 8, 2012) – Habitat for Humanity of the Mississippi Gulf Coast now offers more than just homeownership opportunities. Habitat has designed a new program, Invest in Yourself, to give participants the knowledge and skills needed to live a life free of financial stress. Through a combination of fun practical workshops and free one-on-one financial coaching, Invest in Yourself helps families bridge the gap from "financial inability" to "financial stability".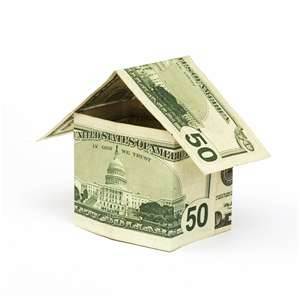 The schedule offers four free workshops: Banking Basics & Money Management, How Your Credit History Affects Your Future, Savings Strategies & Debt Reduction and Financial Recovery. The workshops will be held at the HFHMGC office in Gulfport, and at the Jackson County Chamber of Commerce in Pascagoula. Addresses to the workshop locations as well as schedules are listed below. Any of the workshops can be offered on-site for employers, churches or any community organization interested in making personal financial education available to its members. Thanks in part to generous funding from the Gulf Coast Community Foundation and the Fund for Gulf Communities, the workshops are currently being offered at no cost to participants or host organizations.
Director of Client Services, Erica Higgs Bateman, said, "The same basic principles our homebuyers have used for years to achieve their dreams of homeownership can help folks reach other financial goals too. For a long time we have wanted to find a way to help even more people learn how much power they have to create a brighter financial future, and we are thrilled to finally have the chance with our Invest in Yourself program."
HFHMGC is also presenting a 13-week course by the best-selling personal finance author Dave Ramsey titled Financial Peace University. This course is centered on becoming debt-free. Classes will be held during lunch time and in the evening at the HFHMGC offices. Free orientation sessions are available for those interested.
Although prospective homebuyers are more than welcome, enrollment is not limited to those interested in homeownership through HFHMGC. All courses are open to anyone who lives or works in Harrison, Jackson or Stone County. Information on the Invest in Yourself program can be found at www.hfhmgc.org or by contacting Dorothy Hodge-Wells at 228-678-9100 ext 1021.
# # #
Click link for locations and schedules: