HABITAT FOR HUMANITY OF THE MISSISSIPPI GULF COAST TO DEDICATE A NEW HABITAT HOME IN PASCAGOULA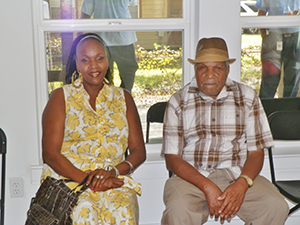 WHO: Habitat for Humanity of the Mississippi Gulf Coast
WHAT: HFHMGC will hold a home dedication for Jacqueline Dodds (daughter) and Annias Fortenberry (father). The home is a LEED Platinum Certified home. The dedication program will include blessing the home and presenting the family with a Bible.
WHEN: Friday, May 31, 2013 10:00 – 11:00 AM Program to begin at 10:15 am
WHERE: 1505 School Avenue, Pascagoula, Mississippi 39567
EVENT CONTACT: To RSVP, contact Flower Robinson at (228)678-9100 ext. 1029 or frobinson@hfhmgc.org.