By Adele Lyons
Habitat for Humanity of the Mississippi Gulf Coast VetCorps to Receive National Honor for Volunteer Service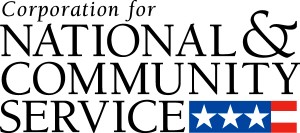 Chicago, IL – Habitat for Humanity of the Mississippi Gulf Coast (HFHMGC) will receive the 2012 Service Impact Award from the Corporation of National and Community Service (CNCS) for its work to help provide adequate and affordable housing for veterans and military families.
Habitat for Humanity's VetCorps will be honored in Chicago at the National Conference on Volunteering and Service, the nation's premiere gathering for volunteering and service for the nonprofit, education, government, and corporate sectors. This year's conference will feature Dr. Jill Biden, former first lady Barbara Bush, Education Secretary Arne Duncan, actor Kevin Bacon, and other leaders.
"National service is America at its best – getting things done to make our communities and country stronger," said Wendy Spencer, CNCS CEO. "The work being done every day by programs like Habitat for Humanity VetCorps shows the power of service to improve lives and transform communities. I congratulate the program for the positive and lasting impact they are making through national service."
With the support of VetCorps members, Habitat for Humanity of the Mississippi Gulf Coast has implemented its Veterans Initiative, focusing local efforts to engage, celebrate and serve veterans and military families. Thanks to the Initiative, HFHMGC has participated in local job fairs, like Heroes for Hire, and other outreach and education efforts, helping lead to more than 12% of current affiliate staff and over 40% of volunteers who come from the military and veteran community. Additionally, more than 10% of homeownership inquiries come from veterans and military personnel, and these inquiries can lead to homeownership or home repair and rehabilitation opportunities for qualifying families. This was the case with retired Navy Seabee, Mr. Tom Sullivan and his family, whose home in Pascagoula, MS was rehabilitated in February with help from local Navy personnel and HFHMGC Collegiate Challenge volunteers.
HFHMGC also proudly participates in numerous area events to celebrate our service men and women like the annual Veterans Day Parade, Honor Flight Homecomings and Navy (Seabee) Base Open House, among others. Finally, one of the proudest accomplishments of the Initiative has been the establishment of the Veterans Advisory Council, a group, made up of many organizations who serve veterans including: the Veterans Administration, Keesler AFB, Naval Construction Battalion Center, Huntington Ingalls Shipbuilding, the Office of Senator Roger Wicker, the Office of Congressman Steven Palazzo, Junior ROTC, Harrison County's Veterans Service office and Combat Wounded Veterans of South Mississippi.
The MS Gulf Coast has a strong military presence with four military bases and stations representing the Air Force, Navy, Coast Guard, and National Guard as well as a VA Medical Center and the Armed Forces Retirement Home. "Service has always been a rich element of our community, especially with the large presence of active duty personnel and veterans. Participating in the Veterans Initiative helped us to think more intentionally on how we engaged veterans and recognize the mutual needs and opportunities that are in our community", said Chris Monforton, Chief Executive Officer of Habitat for Humanity of the Mississippi Gulf Coast.
The award highlights the work of Habitat for Humanity's VetCorps to ensure those who served their country get the support they deserve to have a decent place to live. The VetCorps program works with Habitat affiliates and partner organizations to identify housing, employment, and volunteer opportunities for veterans. The program also supports veterans as they make the transition from military to civilian life and helps raise public awareness of the full scope of veteran housing needs and solutions.
Habitats VetCorps also played a critical role in the rollout of the Habitat for Humanity Repair Corps, Habitat's first national program designed exclusively for veterans. Habitat partnered with the Home Depot Foundation to launch this critical home repair program, offering veterans anything from roof repairs to ease-of-access modifications like railing and ramps to home weatherization.
The VetCorps initiative has placed 11 AmeriCorps VISTAs at Habitat affiliates across the nation, supporting Habitat to provide over 300 housing solutions for veterans and military families, recruit veterans as Habitat employees and national service members, and engage veterans as volunteers.
The Service Impact Awards provide an opportunity to highlight best practices and learn about innovative programs having an impact on key issues. Nominations were submitted through Challenge.gov for programs operating in the six focus areas of the agency's strategic plan: disaster services, economic opportunity, education, environmental stewardship, healthy futures, and veterans and military families.
###
About the Corporation for National and Community Service:
The Corporation for National and Community Service is a federal agency that engages more than five million Americans in service through its Senior Corps, AmeriCorps, the Social Innovation Fund, and other programs, and leads President Obama's national call to service initiative, United We Serve. For more information, visit NationalService.gov.
About Habitat for Humanity of the Mississippi Gulf Coast: 
Habitat for Humanity of the Mississippi Gulf Coast (HFHMGC) was formed in January 2007 when Harrison County HFH and HFH of Jackson County merged organizations. Since then, HFHMGC has incorporated Stone County into its service area and has constructed or repaired more than 500 homes. HFHMGC works in partnership with community stakeholders to create innovative, sustainable housing solutions by empowering all members of our community to actively participate in creating opportunity for people to transform their own lives. To learn more, visit www.hfhmgc.org