WLOX – 13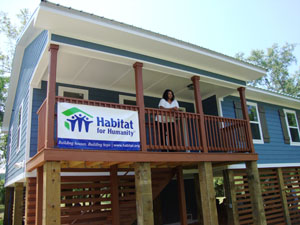 Doug Walker from WLOX came out and covered our home dedication in Pascagoula yesterday. Click the link below to read all about it!
www.wlox.com/story/15293003/2011/08/18/energy-saving-habitat-home-is-dedicated

The home dedication was the for the first LEED Gold certified home built by HFHMGC and will help the Price family save on energy costs in the years to come.
City of Pascagoula Mayor Robbie Maxwell, HFHMGC Chairman Delmar Robinson, and our CEO Chris Monforton spoke at the dedication.
Congratulations to the Price Family on their new home. We thank you for all your hard work!